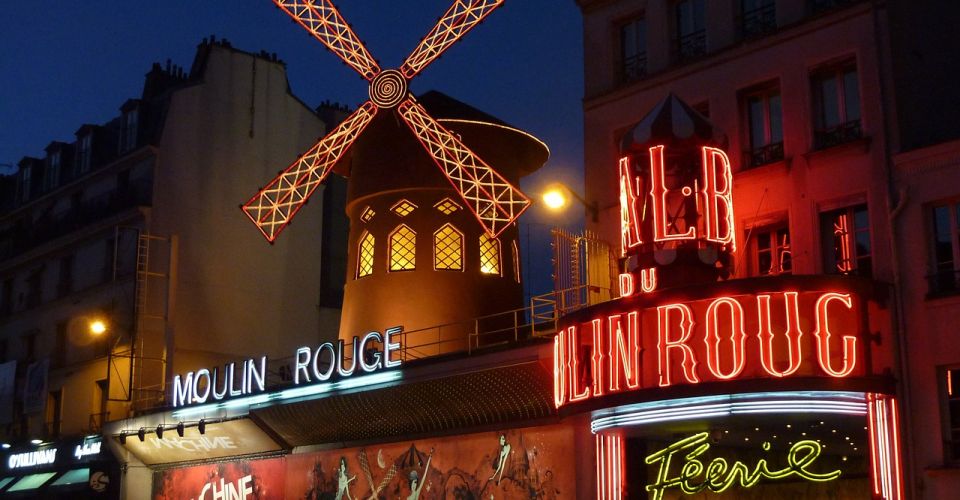 Montmartre
Montmartre is a district full of authentic charm, famous for the Sacré-Coeur basilica and a magnificent view of Paris. For the price of a metro ticket, visitors can take the funicular to the top of Montmartre hill. More sporty types can climb the 222 steps leading up through the Louise Michel public garden. After visiting the basilica, visitors enjoy strolling around this historic area: there is Place du Tertre and its famous caricaturists, the Espace Dalí, the Montmartre grapevines ,the cabaret du Lapin Agile, the Musée Montmartre …The walk continues down to the world famous Moulin Rouge cabaret. On the way, there is plenty to interest visitors: arty and trendy shop windows in rue des Abbesses and rue Tardieu, shops in rue Lepic, the cosmopolitan rue de Steinkerque, the saucy Pigalle district (sex shops) and Montmartre cemetery. A few minutes walk from the Moulin Rouge, in SoPi (South Pigalle), the tea room in the garden of the Musée de la Vie Romantique is a delightful place to stop for refreshments.
Moulin Rouge
The most famous cabaret in the world!
The Moulin Rouge was immortalized by Toulouse-Lautrec and was the cradle of the music hall with the famous Mistinguett. Since it opened in 1889, it has dazzled the whole world. Edith Piaf, Liza Minnelli, Frank Sinatra and Elton John … numerous French and international personalities have over the years become enamoured of this legendary cabaret!
The room is magnificently decorated in belle époque style and red velvet, with typical burlesque frescoes. A wonderful place to enjoy gourmet French food by the Maison Dalloyau, served with champagne - the official drink of the cabaret.
All your senses are awakened as you enjoy your food and watch the show!
Admire a troupe of 60 artists from all over the world who perform twice each evening in the revue 'Féerie', a show made up of four breathtaking acts: feathers, rhinestones, sequins, sparkling decor, acrobats, original music, international attractions ... not forgetting the famous fast-paced French Cancan.
An iconic place, flamboyant colour, talented artists, renowned craftsmen, a high quality team, original stage productions ... The Moulin Rouge is all that, and more!
Come and spend an evening at the Moulin Rouge - with family, friends ... or lovers - and discover the show "Féerie". Being dazzled by the artists is synonymous with an "enchanted interlude" ... in brief; a magical and unforgettable moment!
Correct clothing required. Jacket and tie appreciated. Shorts, bermudas, sports clothes and shoes, flip-flops are not allowed.
Bassin de La Villette
At 800 metres long and 70 metres wide, the Bassin de la Villette is the biggest artificial stretch of water in Paris linking the canal de l'Ourcq to the canal Saint-Martin and thus developing fluvial transport. Numerous cultural activities (shows, concerts, theatre productions) make this canal basin a festive place, very popular with Parisians.